Centre for Public Policy & Governance
The Centre for Public Policy and Governance at the Institute of Social Sciences (ISS) is
An Interdisciplinary Platform for
Policy Research & Dialogue
Facilitating Governance Capacity Building
Advocacy for Policy Review & Change
Evolving Informed Public Opinion
Aiding Improved Public Service Delivery
Creating Strategic Alliances and Partnerships for Policy Action.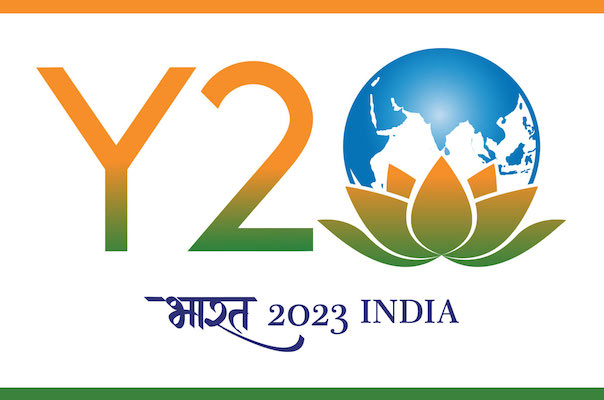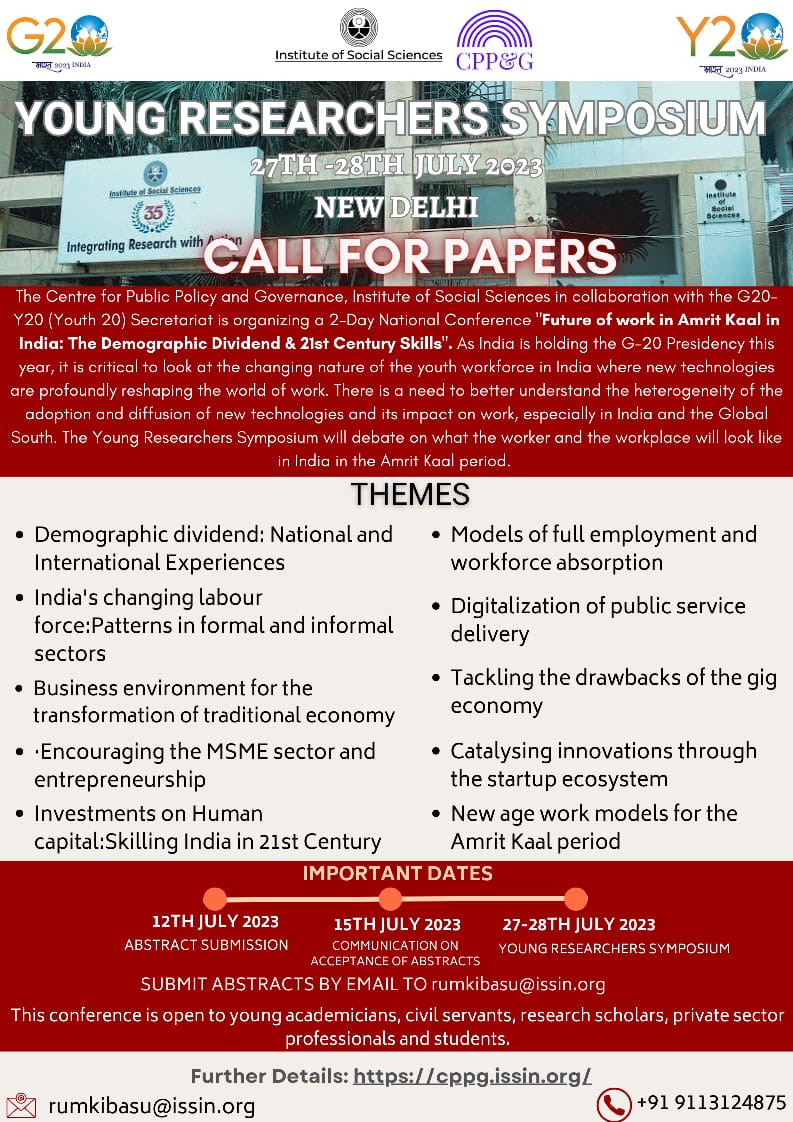 CPPG, and ISS in collaboration with the G20-Y20 (Youth 20) Secretariat is organizing a 2-Day National Conference "Future of work in Amrit Kaal in India: The Demographic Dividend & 21st Century Skills" on 27th-28th July 2023

Click for details
Certificate Courses


(Virtual Learning Mode)
Introduction to Public Policy & Governance
Public Policy Analysis
e-Administration and Digital Governance
Data Analytics for Policy Research
A career in Public Policy offers the opportunity to craft and enact policies that promote public well-being.
NEXT BATCH STARTING SOON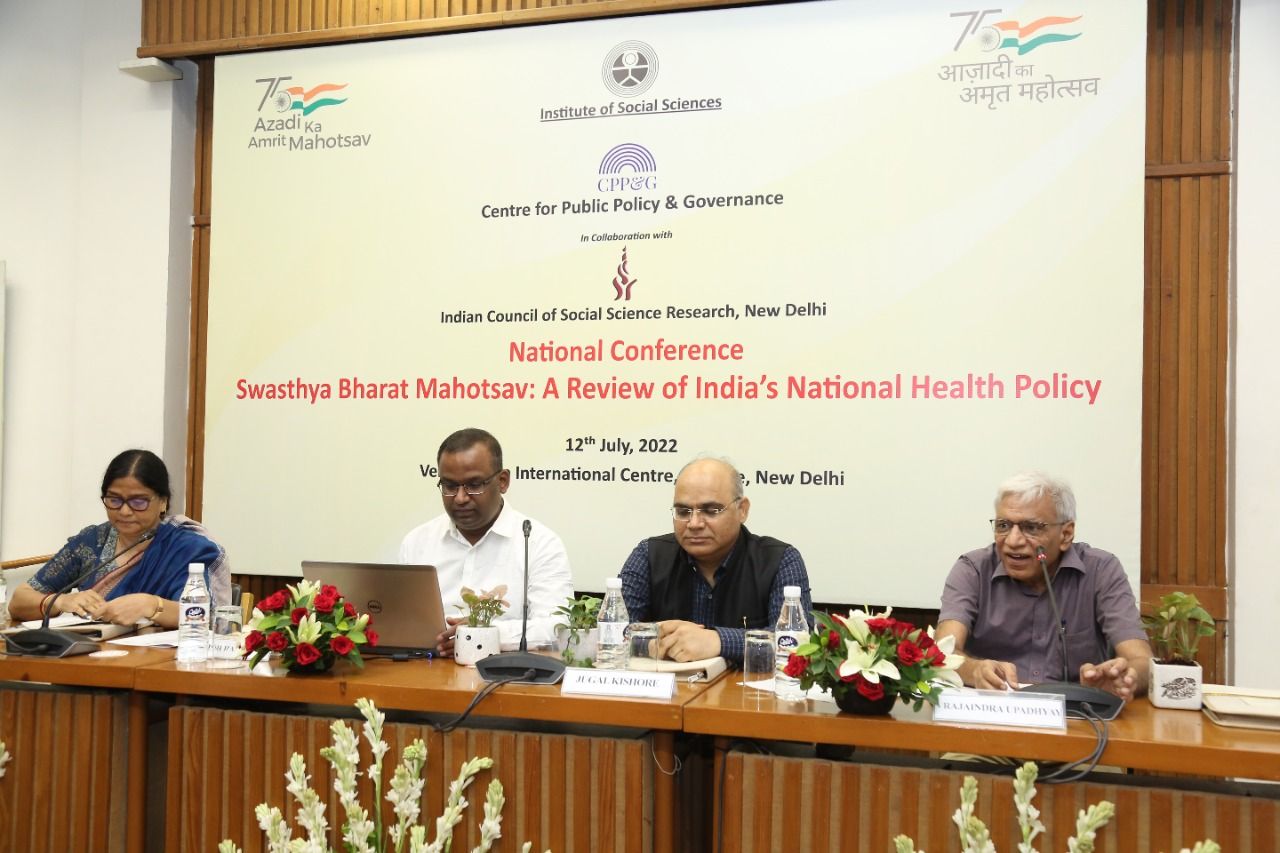 A Review of India's National Health Policy. Click to view gallery.
The Centre for Public Policy & Governance at the Institute of Social Sciences (ISS), is headed by Prof. Rumki Basu, who was Professor of Public Administration in Jamia Milia Islamia (2005-2021).
Dr. Sharmistha Aich, Lead Team Researcher, is a Research Scholar working as Research Fellow at ISS. Dr. Rama Rohini with her research and implementation experience in national and international projects in the development sector, is an Advisor to the Centre. Ms. Anshul Bhamra, Policy Manager at CDP, India is also associated with the Centre.
In the wake of the Covid-19 pandemic old frailties and inadequacies in agriculture, industry, public health, education, transport and employment generation capacities have come out sharply in the open, reopening the debates over public policy reforms as never before. Therefore it is an imperative now to examine India's policies on education, health, e-governance, gender and work, to study the likely impact of the pandemic on future policy making in India and other democracies.
The public in democracies needs to be a participant in the policy process and in recent years, there has been a growing demand to unpack the fuzzy domain of public policy and make it more transparent, accountable and open to citizens. The Centre for Public Policy and Governance, through research and advocacy, will engage in debate and discussion of public policy processes in India playing a catalytic role in suggesting sectoral policy changes. The Centre will strive to create knowledge-for-impact with a mission to solve developmental challenges through evidence based research. Policy Research and Advocacy for Action will play a crucial role in the way we reimagine societies, economies and politics in the post pandemic era.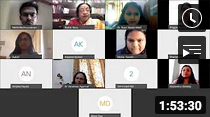 Orientation Program for Certificate Courses Center for Public Policy & Governance, Day 1, held on …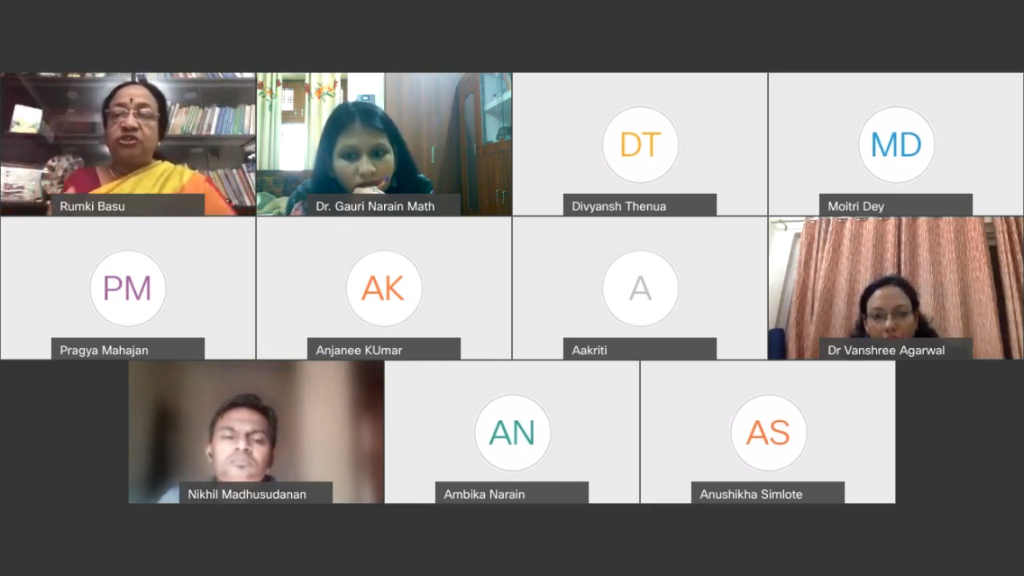 Orientation Program for Certificate Courses Center for Public Policy & Governance, Day 2 on 13th …